Tile Cleaning & Polishing
At Hillhead Floor Restoration Services, we are tile polishing and cleaning specialists.
We have over 18 years of experience in the industry and can clean and restore marble floors, travertine floors, limestone floors, York stone floors and much more. Our knowledgeable staff will respect your property and make sure that it is clean and tidy when they're done with the work.
We can make your ageing tiles look like new again. We use the latest techniques and machinery to polish and clean your tiles, taking extra care not to damage them. We also use specialist cleaning solutions for the different kind of tiles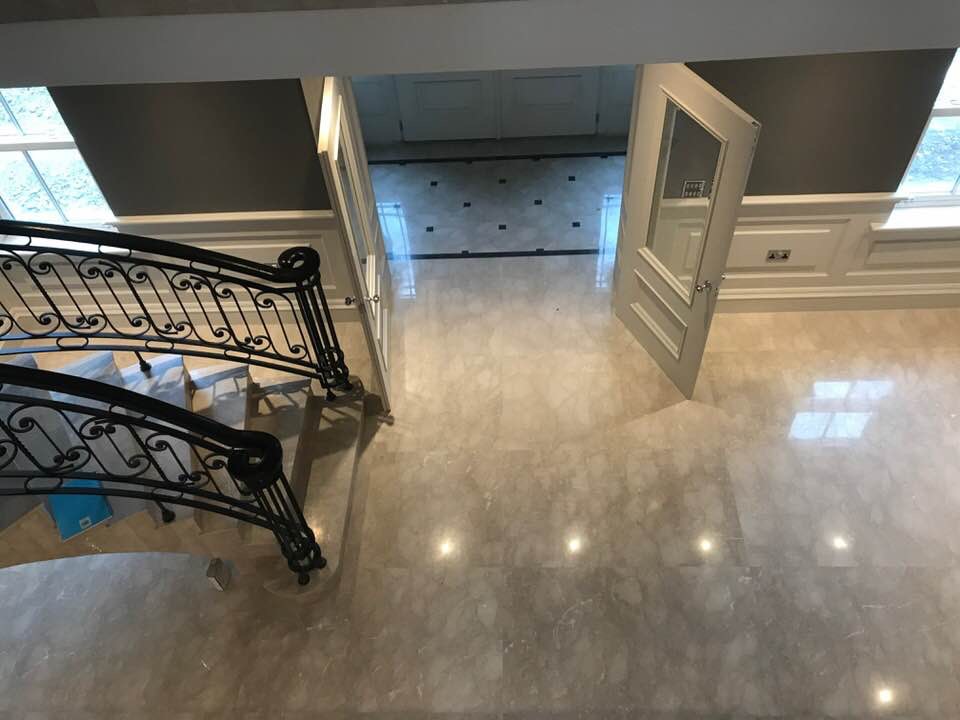 Cleaning using specialist cleaning solutions and techniques.
Repairing holes with resin fillers.
Flood grouting unfilled or filled travertines.
Polishing using specialist diamond polishing pads
Sealing with sub surface impregnating solutions
Specialist tile cleaning revealing the true colour of your floor.
Restoring old Victorian tiled floors by removing old wax, bitumen and paint.
Sealing using sub surface or topical sealants dependant on suitability.
Repairs we will repair and replace missing or damaged sections.
Cleaning tile and grout
Repair work
Replacement tiles
Sealing if required
Call in the experts to restore your tiled or natural stone flooring to its former beauty
Call Hillhead Floor Restoration on 07841 746 765 or 028 3750 8013